Including SMS in your Automated Journeys is a great way to make use of SMS in your marketing efforts.
We highly recommend that you create an Automated Journey that sends a confirmation message to any contact that fills our your SMS Opt-In form so they know their opt-in was successful and they know how to opt-out.
Instructions
Add a Send SMS step to an Automated Journey
Inside the Automated Journey Builder "Add New Step" option, you will find the Send SMS step.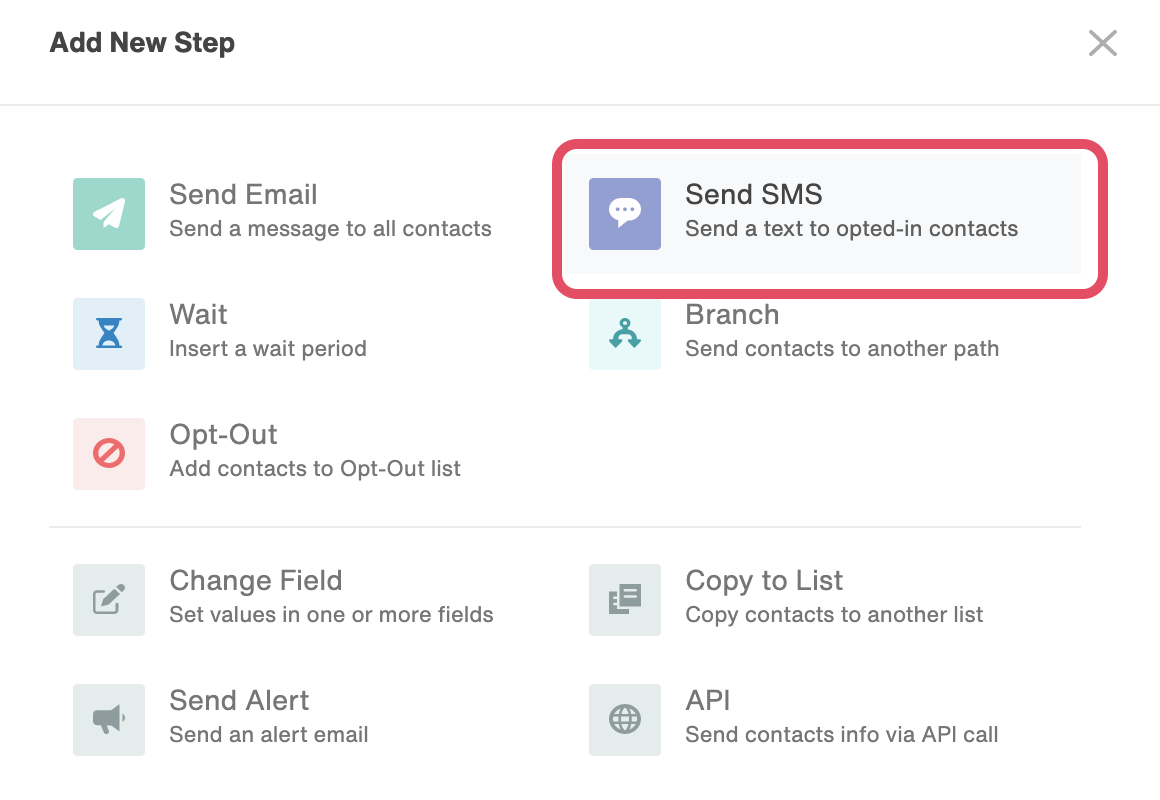 Upon clicking the Send SMS Step, you will be taken to a small version of the SMS composer.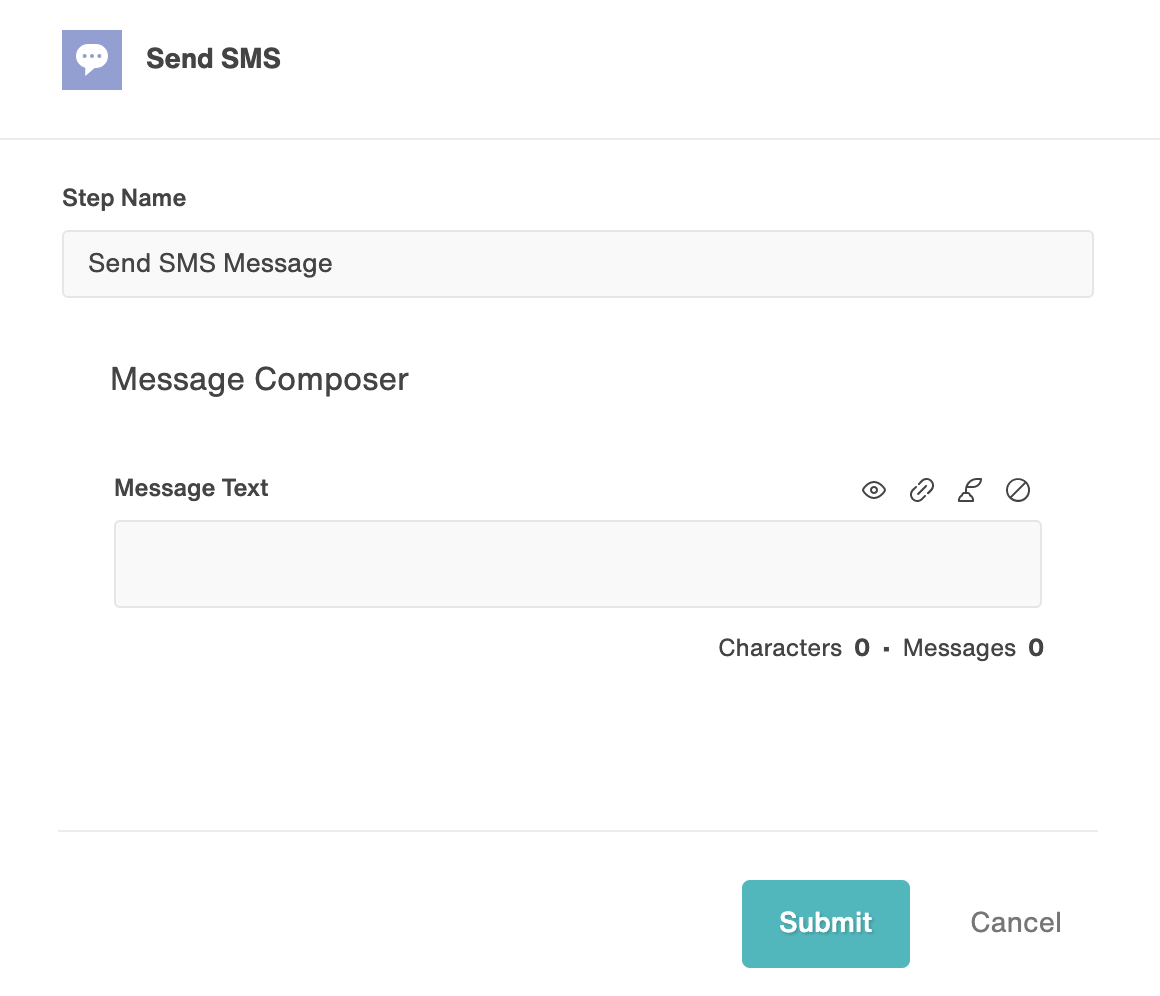 Use the Message composer to compose the SMS message:
Click on the Preview Icon to preview the SMS in a Phone model
Click on Insert Short Link Icon to insert a short link (more info)
Click on the Personalization Icon to use a personalized field (more info)
Click on the Add Opt-out Text Icon to automatically insert "Txt STOP to OptOut" to the message
Note: Currently, SMS messages will only send from 9-6pm PST. Functionality to control sending hours will be added later.
Add a Send SMS step to an Automated Program
The Send SMS step is not available to add or edit in Automated Programs. Instead, you should open your existing program using the Automated Journey Builder. Hover over your existing program and choose the Automated Journey icon.

Once the Send SMS step has been added to your program, you can open and view the SMS step using Automated Programs but it will be view only.