What's Changing
We're excited to announce significant and impactful upgrades to our Webhooks capability, designed to give you more control and real-time insights into your marketing campaigns.  
1. Real Time Lead Score Notifications. Now, you can be instantly informed when the lead score for a prospect exceeds a set threshold, such as reaching "Hot" status. The use case applications are vast, from creating leads in your CRM for immediate sales follow-up to fine-tuning your lead nurturing strategies.

Immediate Insights: Receive instant notifications when a prospect's lead score hits the "Hot" mark, enabling your sales team to immediately respond.

Efficient Prospecting: Identify and prioritize high-potential leads effortlessly. This feature equips you with the insight and control you need to increase your conversion rates and sales effectiveness.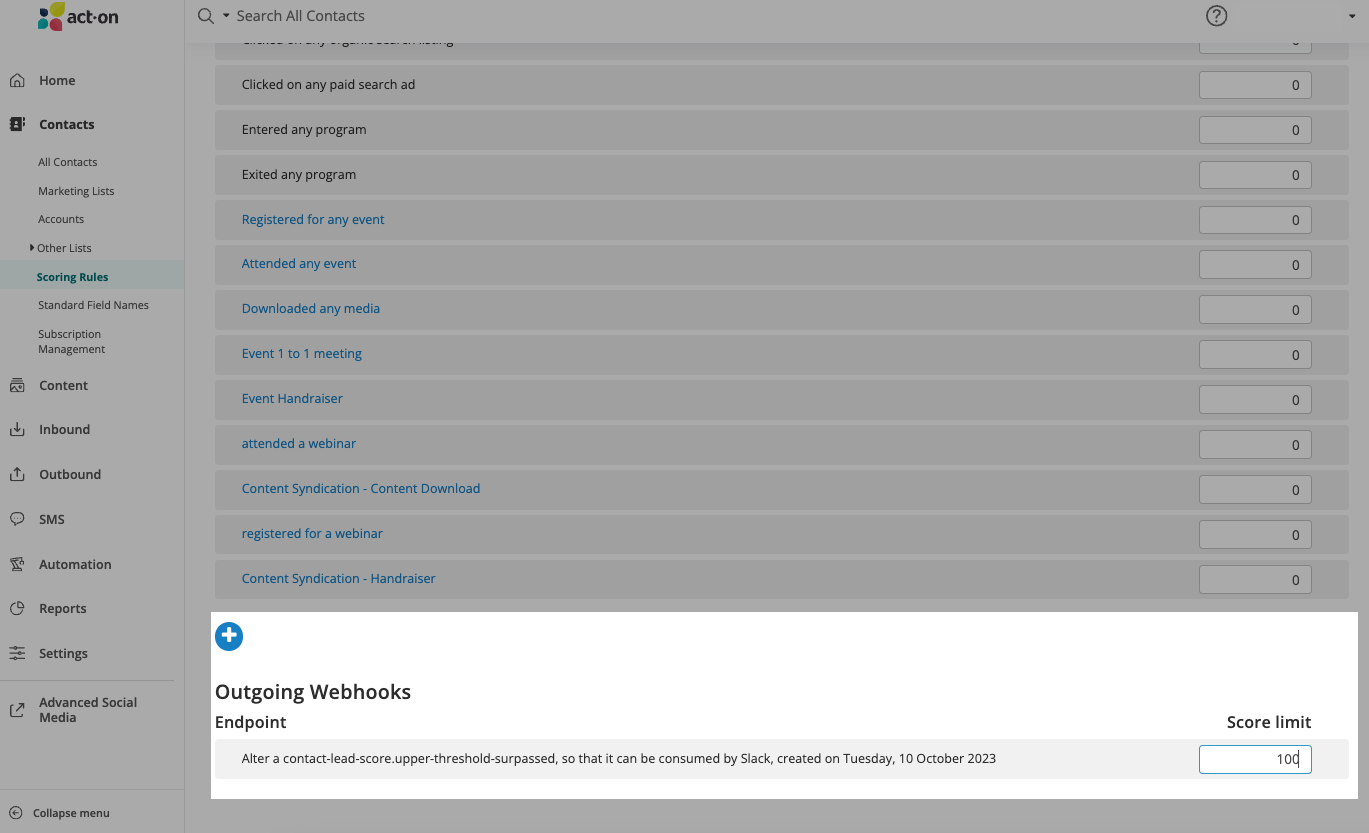 2.  Initiate webhooks directly from the Automated Journey Builder. You will have the power to synchronize your Act-On campaigns with your favorite apps and services, precisely when you choose to do so.
Unparalleled Control: With this feature, you can determine precisely when and how to trigger external workflows. Craft the perfect message and deliver it to your audience at the right moment.

Endless Integrations: Your marketing ecosystem is now an open canvas. The integration possibilities are boundless, from CRM systems to digital ads and beyond.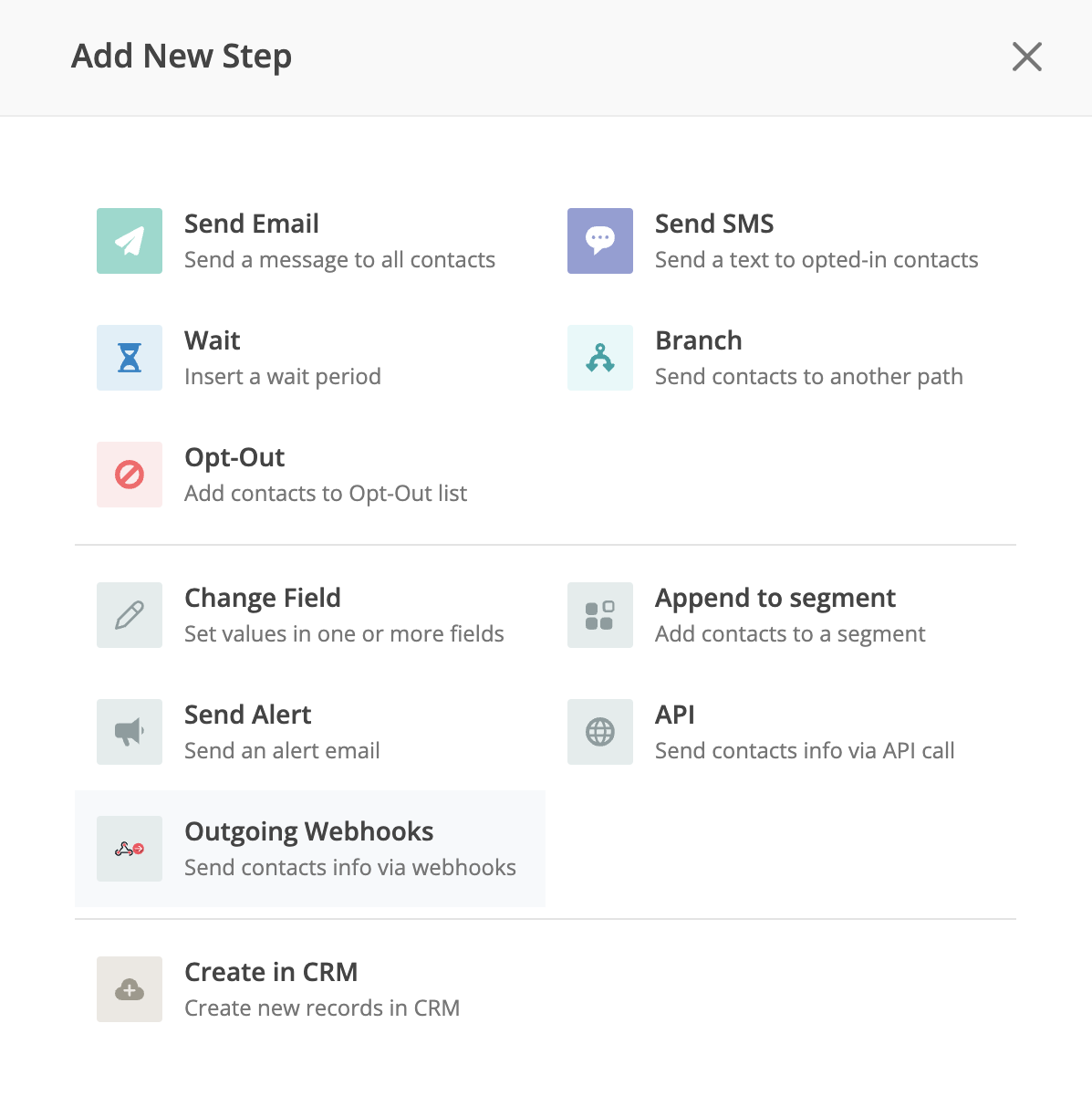 3. Built-in Payload Transformation. With a few clicks, you can effortlessly tailor your webhook payloads to match the expected format of your chosen third-party platform. The feature empowers you to adapt your data without needing dedicated technical expertise.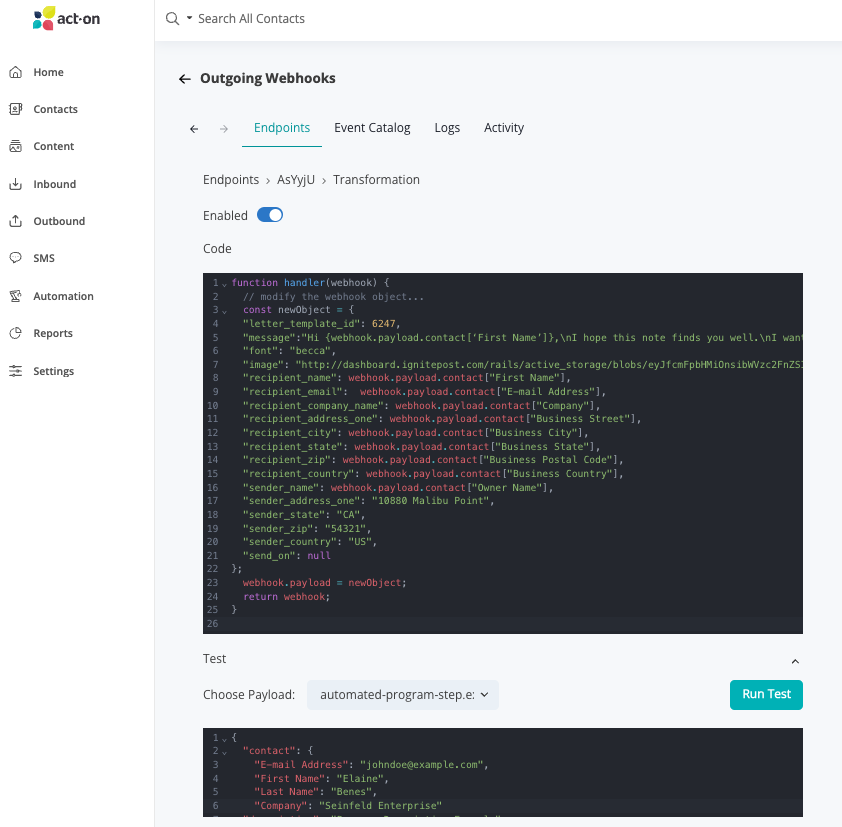 When
Payload Transformation is available now from October 26 for all accounts and can be used with our available webhooks. Lead Score Event and Automated Journey Builder Webhook Step are in beta starting October 26 and will be in general release in November. If you would like to participate in testing, please sign up for our Product Partner program with the comment "Webhooks" in the 'other use case' field.