What's Changed
You can now initiate webhooks directly from the Automated Journey Builder. You have the power to synchronize your Act-On campaigns with your favorite apps and services, precisely when you choose to do so.
Unparalleled Control: With this feature, you can determine precisely when and how to trigger external workflows. Craft the perfect message and deliver it to your audience at the right moment.

Endless Integrations: Your marketing ecosystem is now an open canvas. The integration possibilities are boundless, from CRM systems to digital ads and beyond.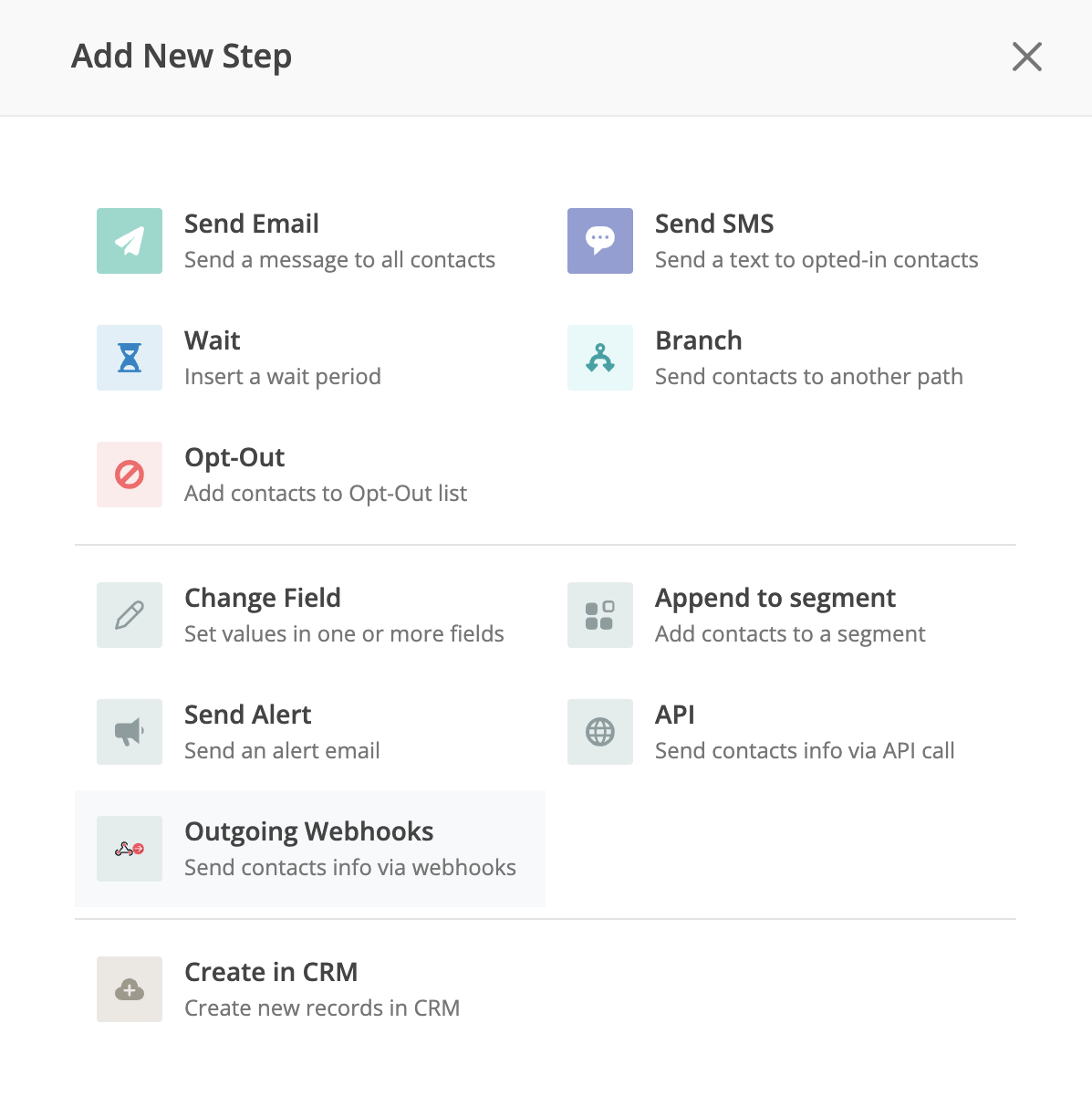 When
This feature was released on November 9, 2023.
Customer Impact
Outgoing Webhook is a new step in Act-On's Automated Journey Builder that helps customers expand multichannel marketing by triggering actions in external services once a condition is met in a journey step. Integration recipes have been provided for specific implementations. They can be used as guides to integrate with any other platforms.
This feature is only available when using
All Contacts
segments. If you don't see
All Contacts
, please fill out the form
here
to request this feature activation.