What's Changing
We're excited to announce a significant and impactful upgrade to our Webhooks capability, designed to facilitate sharing of contact insights in real-time.
Now you can be instantly informed when the lead score for a prospect exceeds a set threshold, such as reaching "Hot" status. The use case applications are vast, from creating leads in your CRM for immediate sales follow-up to fine-tuning your lead nurturing strategies.

Immediate Insights: Receive instant notifications when a prospect's lead score hits the "Hot" mark, enabling your sales team to immediately respond.

Efficient Prospecting: Identify and prioritize high-potential leads effortlessly. This feature equips you with the insight and control you need to increase your conversion rates and sales effectiveness.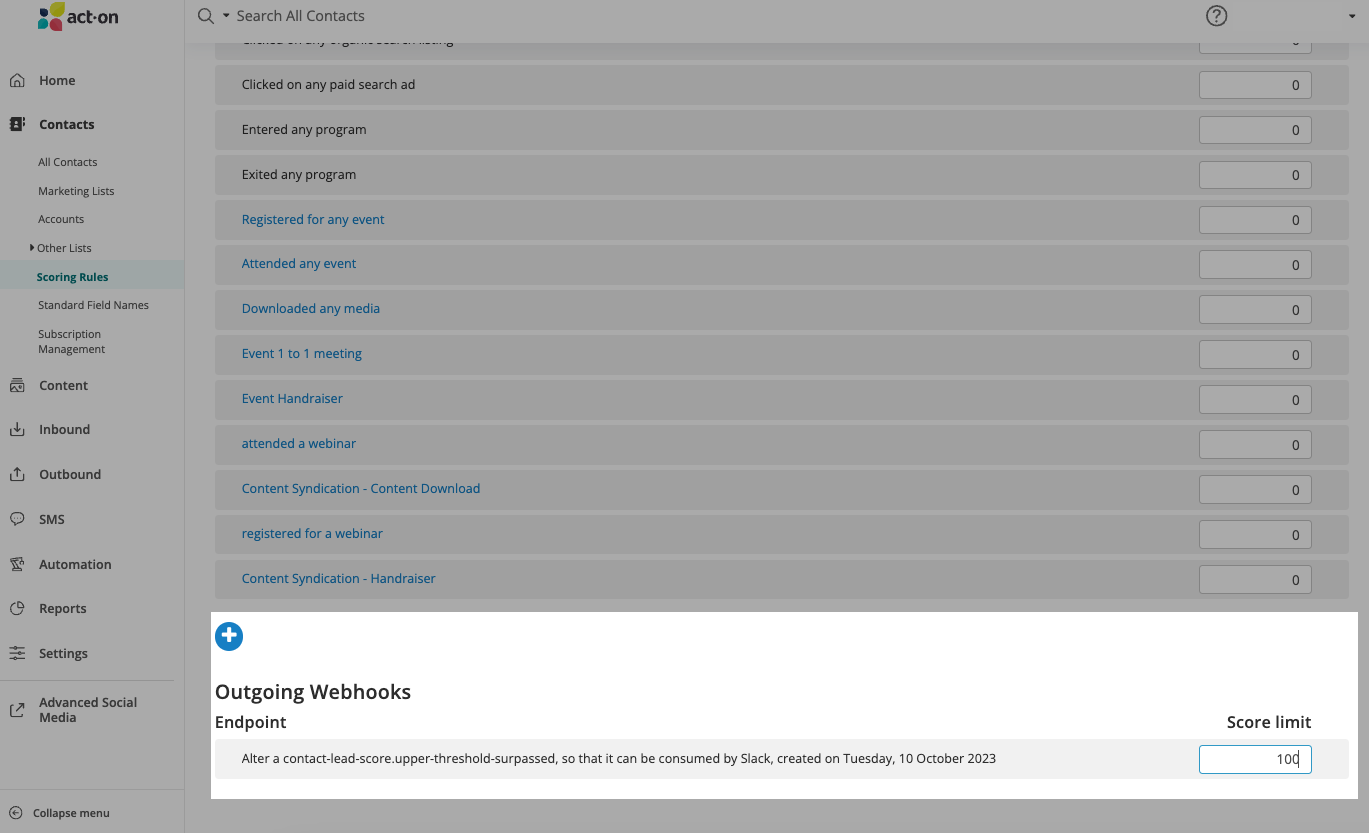 When
November 16, 2023.
Customer Impact
Customers have additional tools to integrate with non-Act-On built-in CRMS and exchange contact profile data and insights sharing in real time. Integration recipes have been provided for specific implementations.
Only customers using
All Contacts
will benefit from this update. If you don't see 
All Contacts
, please fill out the form 
here
 to request this feature activation.