Exporting Contacts and Lists
Once a list is uploaded or imported into Act-On, you can continue to export these lists into Excel or CSV format files.
To export contacts and other lists from Act-On:
Click Contacts, and choose Marketing Lists.
Select the list or segment and click the green arrow on the right.
Select Import/Export > Download to Excel or Download to CSV.
Choose to view or save the listed records in an Excel-compatible format.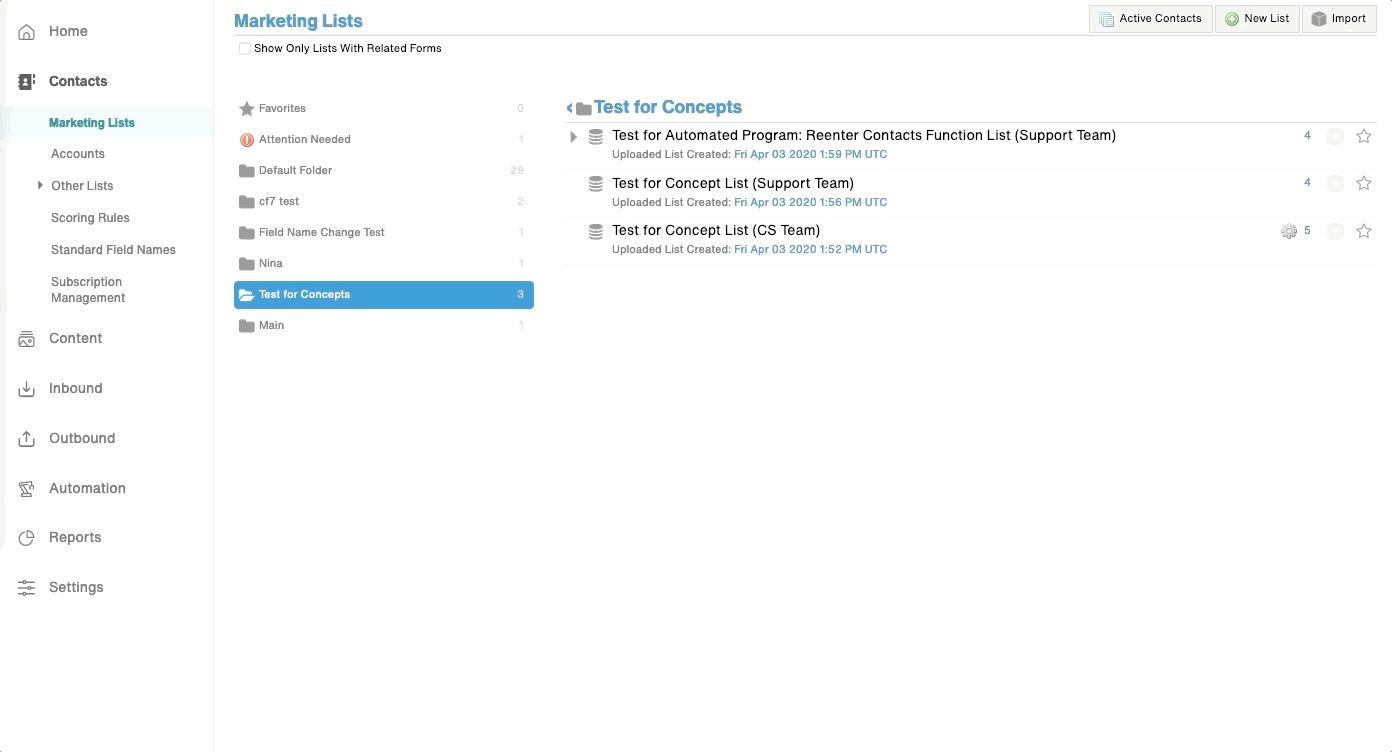 To download opt-outs, hard bounces, or soft bounces:
Click Contacts > Other Lists, and choose Bounces & Opt-Outs from the menu.
Select the list and choose Download.
You will be prompted to save or open the CSV file.