To connect your Webex Events account to Act-On, follow the steps below.
Please note: Each Act-On marketing user needs to connect their own Webex account to enable webinar functionality.
Go to Settings > Connectors
Select Webinar > Webex


Click the Connect button
Fill in your Webex URL and your login credentials
Click Login to initiate the connection to Webex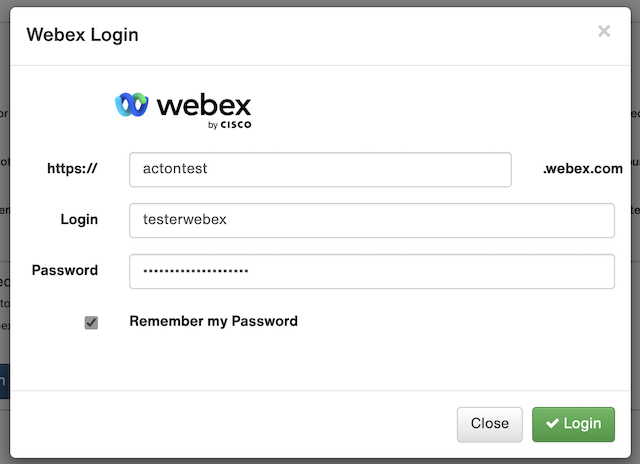 Now that the connector is enabled, you can create and manage your webinars from within your Act-On account.