You can perform a quality check by previewing your emails in the Act-On Email Composer. Checking your email design for accuracy is an important step for ensuring that your email content is delivered to your contacts as intended.
Instructions
Once you have composed and addressed an email message, navigate to the Review tab of the Act-On Email Composer
Toggle through the HTML, Text, and Mobile tabs located at the bottom of the message display and confirm that your email message appears correctly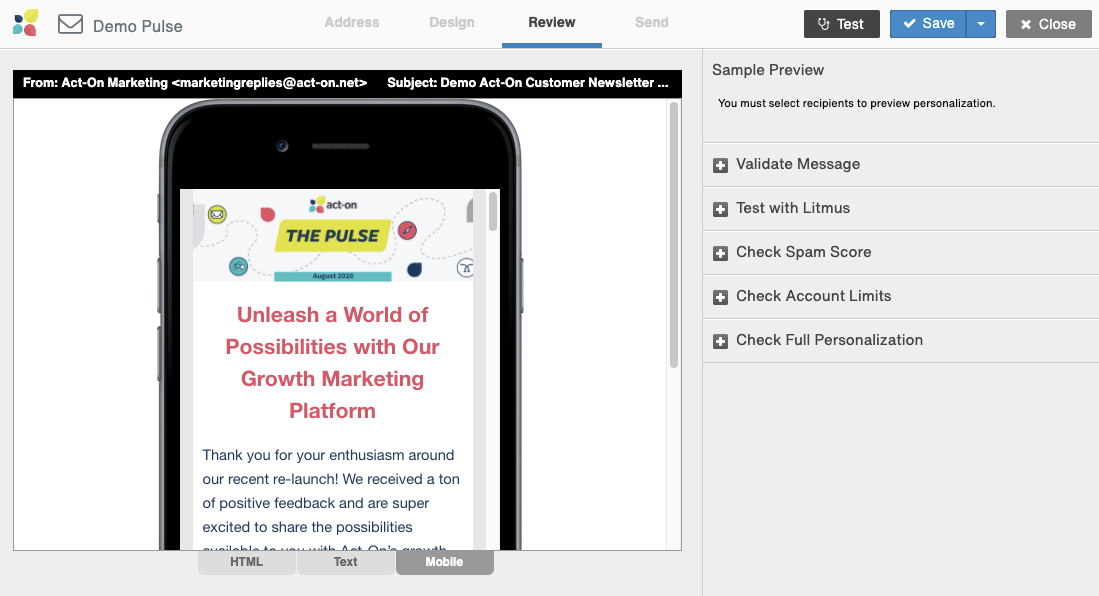 Next Steps
We strongly recommend that you always preview and send yourself test email messages before launching a new campaign. You can also use another tool such as Litmos to help with email design reviews for multiple device types.