Essentials to Get Started
Username and password for an Act-On Marketing or Admin user

Login Credentials for a Zoom user which has a 

Zoom Video Webinar license
Instructions
To connect your Zoom account to Act-On, each Act-On user who will create Zoom campaigns can log in following these steps:
Navigate Settings > Connectors
Select Webinar > Zoom

If this is your first time connecting, approve Act-On by clicking Authorize
If you cannot authorize the app, see Troubleshooting below for more instructions

Click the Connect button, you will receive a pop-up window for Zoom
Log in using either an email and password, or SSO
Click Sign In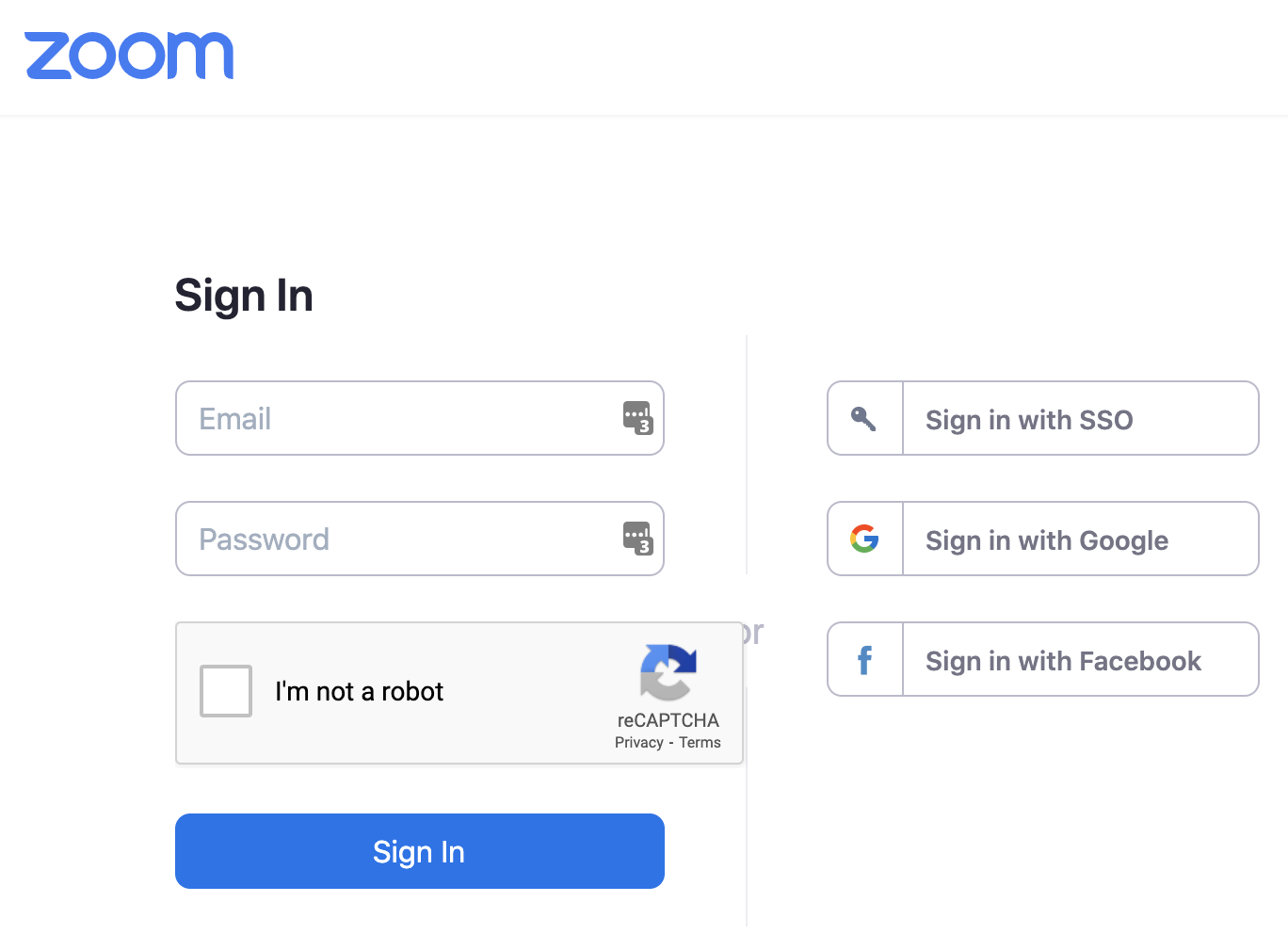 You should now see an active connection to Zoom in your Act-On account.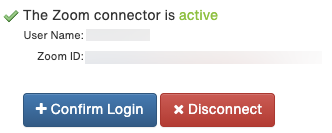 FAQs and Troubleshooting
"You cannot authorize the app" - Error Message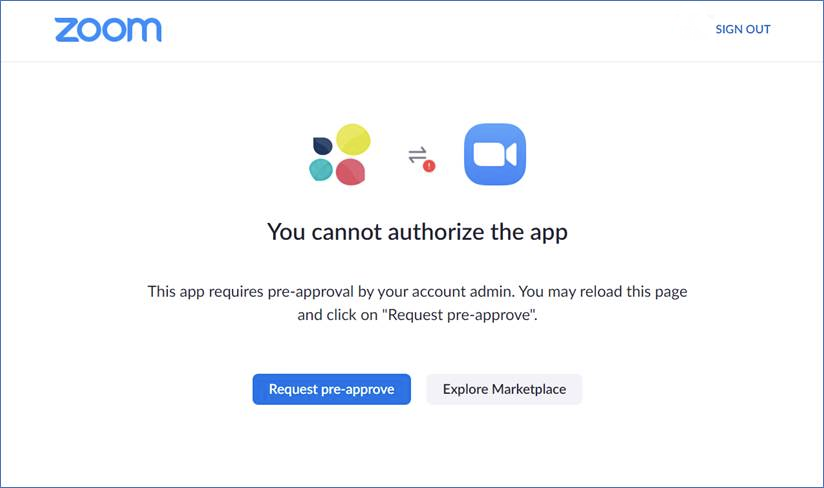 If you see this message when you are connecting to Act-On, this means that your Zoom Administrator has required pre-approval of all apps that are not listed in the Zoom App Marketplace.
Step 1 - Request Pre-approval for Act-On
To continue, click the button Request pre-approve.
Step 2 - Ask your Zoom Administrator to approve the Act-On app
Next, contact your Zoom administrator and ask them to approve Act-On following these instructions:
Log into the Zoom App Marketplace
Click Manage at the top right to access the Admin Dashboard
Go to App Requests, find the request for Act-On
Click the Pre-approve button
More information for Zoom Administrators: Managing Zoom Marketplace (Zoom.us)
Step 3 - Log in to Act-On
Once your Zoom Administrator has approved the Act-On app, you may proceed to log in using the  instructions above.
Why can't I see our webinars when my co-worker has already connected?
Some Act-On connectors have a universal login for the account (such as with CRMs). Other connectors will be specific to the logged in user. Zoom is specific to the Act-On user, therefore every Act-On User who will promote a Zoom webinar will need to log in to Zoom.
Why am I logged in to the wrong account?
When signing in, Act-On connects with Zoom using your browser session. If you are using different accounts for Zoom Meetings and Zoom Webinars, you may have an open session with the incorrect account.
Solution: Clear your browser cookies for Zoom, disconnect in Act-On and try to log in again.
Instructions for Google Chrome:
In Chrome, go to Settings > Privacy and security > Cookies and other site data (more info)
In the Cookies search box, search for Zoom
Find the Zoom site and click on the Trash icon
Now, go back to Act-On and go to  Settings > Connectors > Webinar > Zoom
Click +Disconnect
You may now connect to Zoom using the correct account following the instructions above.