Act-On campaigns can be created for reporting purposes. This feature allows you to create an aggregate report of all assets from Act-On based on your individual campaigns.


Create a New Marketing Campaign
Navigate to Automation > Campaigns.
Click New Campaign.
Enter campaign details:
Click Add Content and choose the assets you want to be part of the campaign. This includes messages, forms, landing pages, media, webinars, or web page URLs.
Click Save to create the campaign.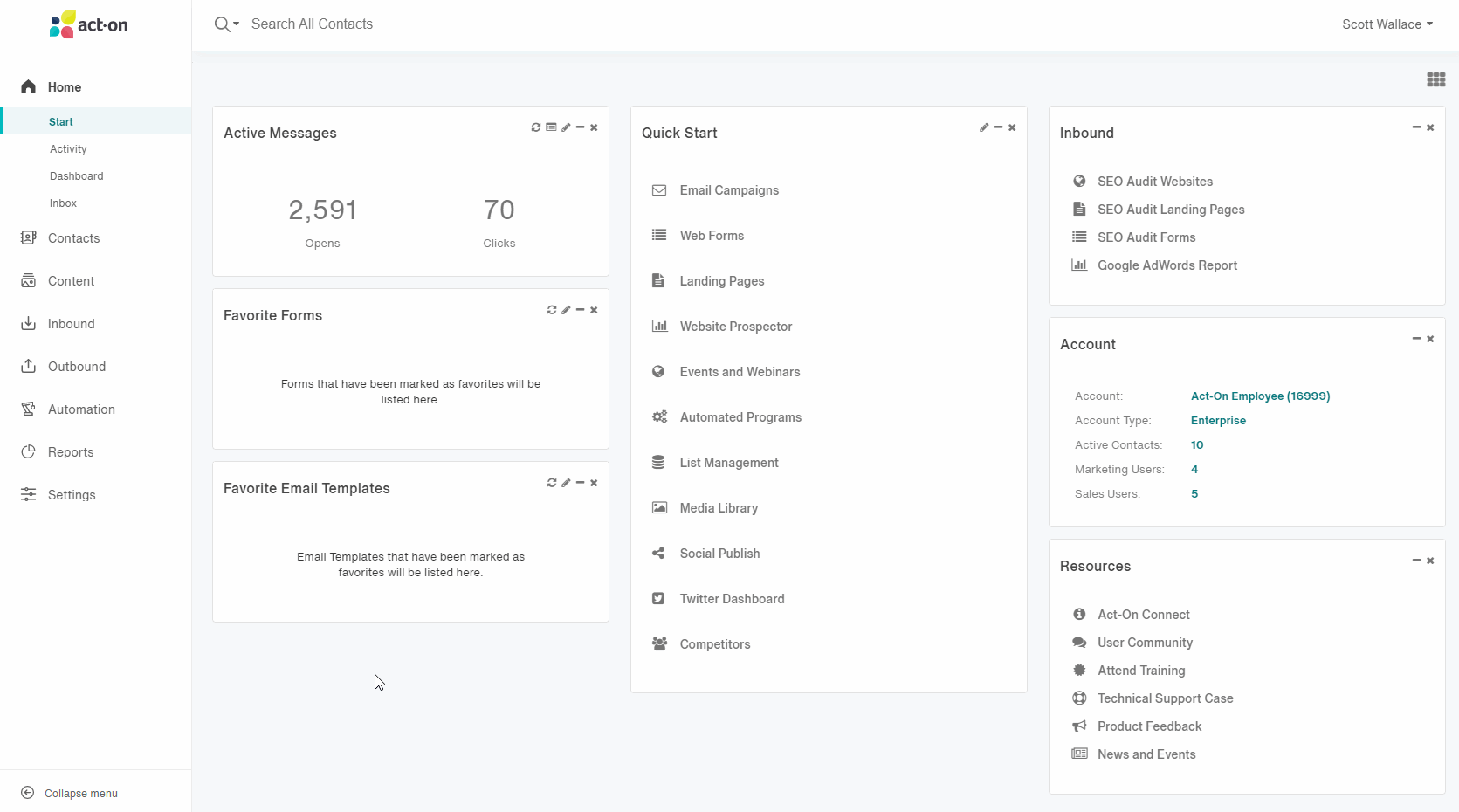 Check Campaign Reporting
Hover over an existing campaign and click Dashboard to access detailed reporting for all associated assets. In addition to the Sent Message report for individual messages, you can also see aggregate reports for messages, form views and submits, and any other assets associated with the campaign.
Note:
For the aggregate campaign messages report, the Unique Sent in the campaign messages report reflects the number of people who have been sent at least one message in your multi-message campaign.
For multi-message campaigns, the Unique Sent will often be less than the Total Sent, because the campaign may consist of multiple different messages being sent to an overlapping audience.
Multi-asset campaigns are found in Automation > Campaigns, and the campaign messages report is accessed on the top right of the messages section of the campaign dashboard.
Add New Messages to Existing Campaigns
In the Address tab of the Email Composer, you can select a campaign for this message to be included in for reporting. Once you send the message at least once, it will automatically start to appear in your campaign reports.