Act-On's Content Sharing feature allows you to share marketing assets with your child accounts (also referred to as managed accounts), including Content Fragments, Email Templates, Forms, and Landing Pages, as well as any related email footers, images, and stationery used within those assets.
Instructions
Step One - Set Up Sharing Privileges
Hover over the account in the Marketing Network, select More, then select Share:



Check the boxes for Can Share and/or Can Subscribe:

Can Subscribe means that the child account can receive assets from any other account in the group
Can Share means that the child account can share an asset with any other account in the group
By default, the sharing feature is enabled for parent accounts to share assets with child accounts. It is possible for child accounts to be shared with other child accounts (in the same group) and the parent account. Please
contact Support
to enable this setting.
Step Two - Share and Accept Assets
Navigate to the Content Fragment, Email Template, Form, or Landing Page you want to share.
Hover over the relevant asset and open the dropdown menu by clicking the 3 vertical dots.
Click Share.
Select the account or accounts to share the asset.
Click Share.
Accept the asset from the shared account:
a. In the account selected in step 4, click Home and navigate to Inbox.
b. Hover over the shared asset and click Preview, Accept, and/or Decline.
c. Once the asset is accepted, it appears in the Default folder of the asset type.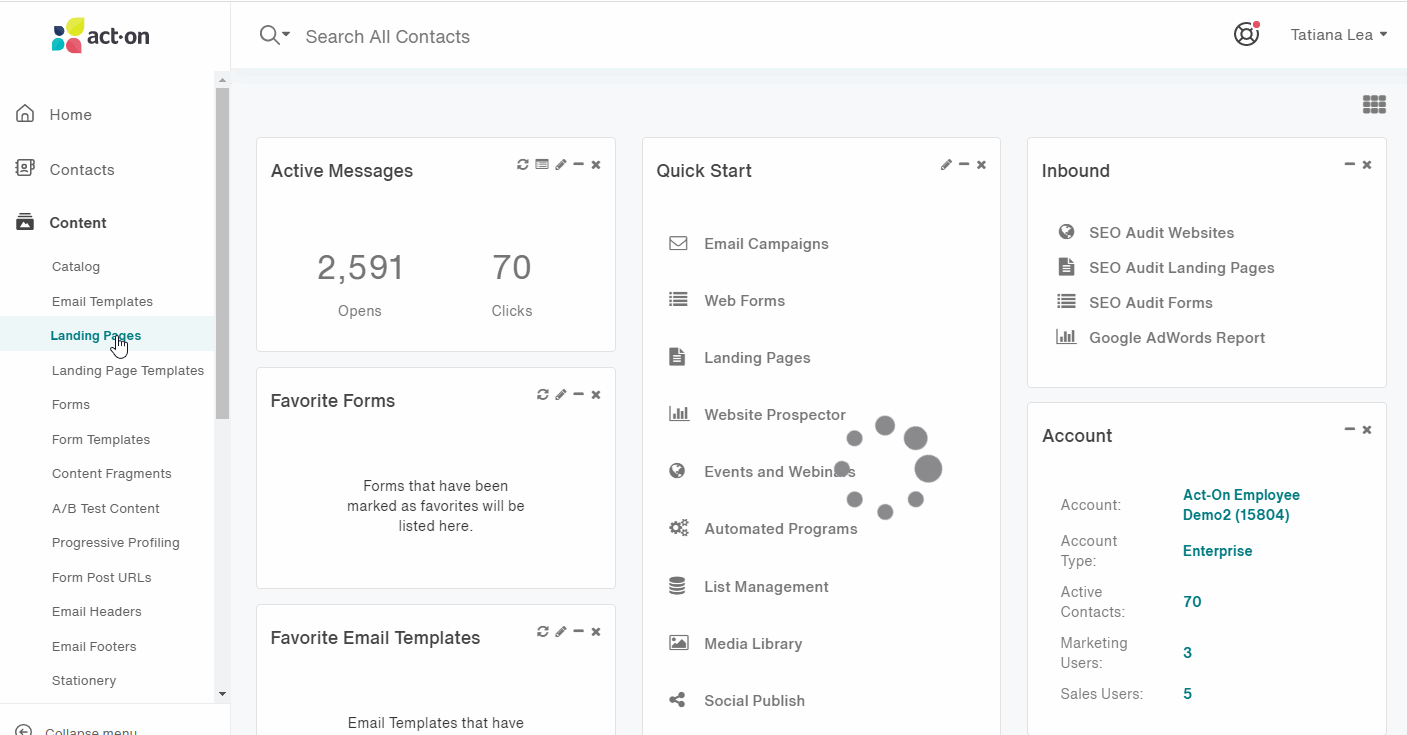 Next Steps
Not all configuration settings are shared when you share an asset. It is a best practice to review your shared asset once it has been accepted.
Read more about sharing Landing Pages between accounts or sharing Forms between accounts.