Act-On's Contact Search feature helps you locate contact records by searching all of your lists. You can search for any data found in any column that is mapped to a system field.
Run a Search
Select Search All Contacts in the top right search bar

Type in a name, email address, or any other contact data

Click the magnifying glass or hit the Enter

key

Advanced search tips:
You can combine multiple fields (eg., email and company name) into a single search

You can search for part of a field value (eg., "@gmail.com") to get all matches

Searching with quotation marks or Boolean operators is not currently supported
View Search Results
The results screen shows each unique email address returned from your lists. Click any of the column headers to sort the results.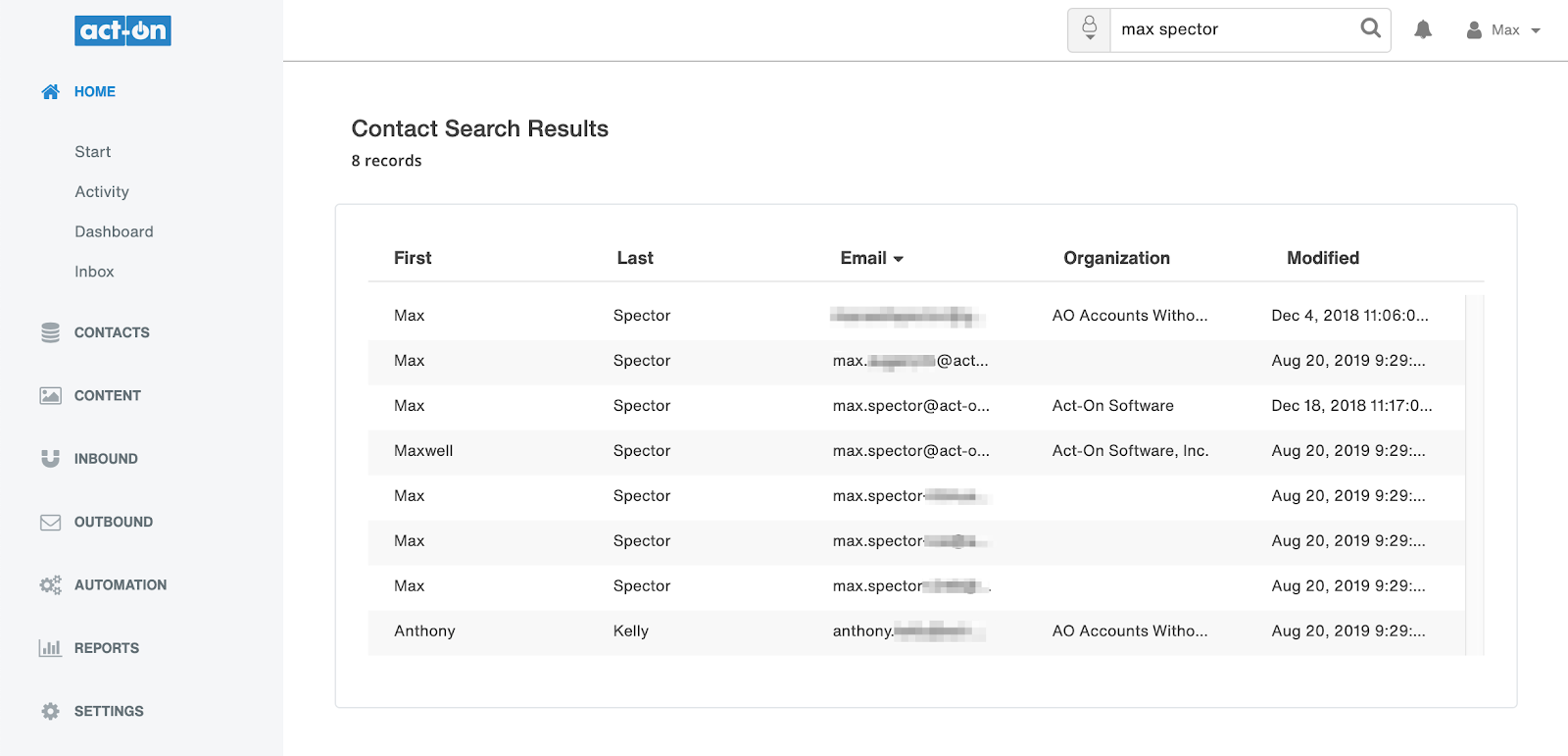 Once you have located the contact you wish to view/edit/email, simply click on the record to view their Contact Report. The report includes tools to quickly navigate, view, and manage this contact across multiple lists and segments. Learn more about the Contact Report here.
Technical Details
Contact Search monitors all changes to all of your lists and indexes all columns that are mapped to a system field to make the data searchable. Every change to these columns on a contact record is automatically reflected in the search index within a few minutes.
Contacts are treated as the same person when the email address is identical between two records. Other unique identifiers are not currently supported.