Tags are a flexible and powerful way to organize your segments - or soon, any asset within Act-On. While folders limit you to just one per segment, you can apply multiple color-coded tags to designate different groups.
Here are some of the ways you can use tags:
Group segments by geography
Indicate segment relevance by year created
Assign segments to sales users
Designate industries or other demographic factors
Categorize segments created by you and by partners
Highlight important segments
Apply multiple tags to a segment to categorize in different ways, and easily filter by tag to see your relevant segments grouped together. Use colors to indicate different categories of tags.
We'll be redesigning the rest of the listing pages in Act-On over the next few months and incorporating tags throughout the application to help you keep organized.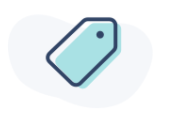 Beta Feature
This feature is available to accounts participating in the Act-On Contacts beta program. To find out more information and join, contact our product team today.