What's Changing
We have completely rebuilt Act-On Anywhere for Outlook. From an enhanced user interface to improved functionality, using Act-On Anywhere now seamlessly integrates with your Outlook inbox to aid in utilizing your Act-On marketing assets and improve your overall marketing performance.


Enhancements include a modern user interface, an intuitive experience for previewing and selecting various assets, and support for Outlook for Mac!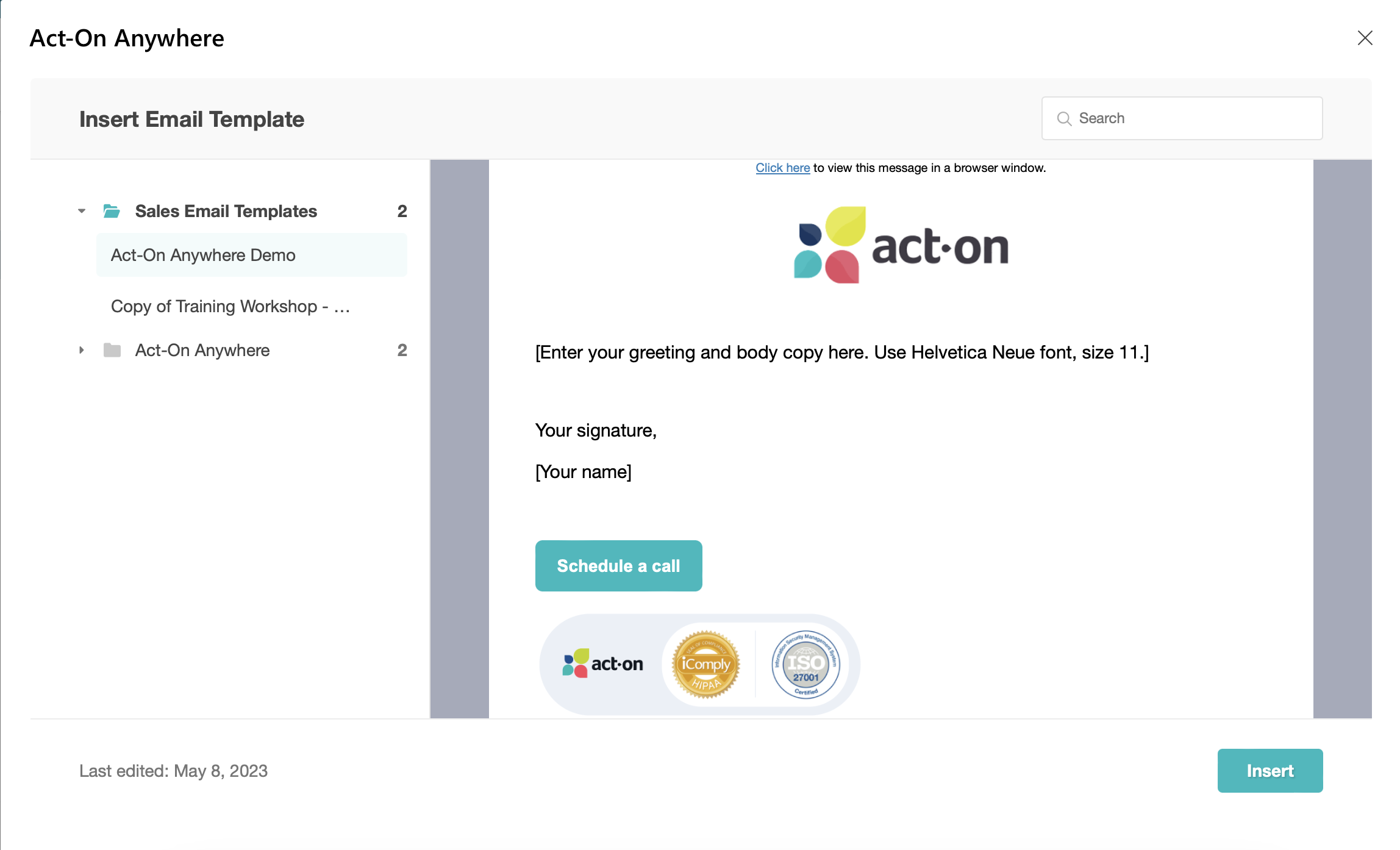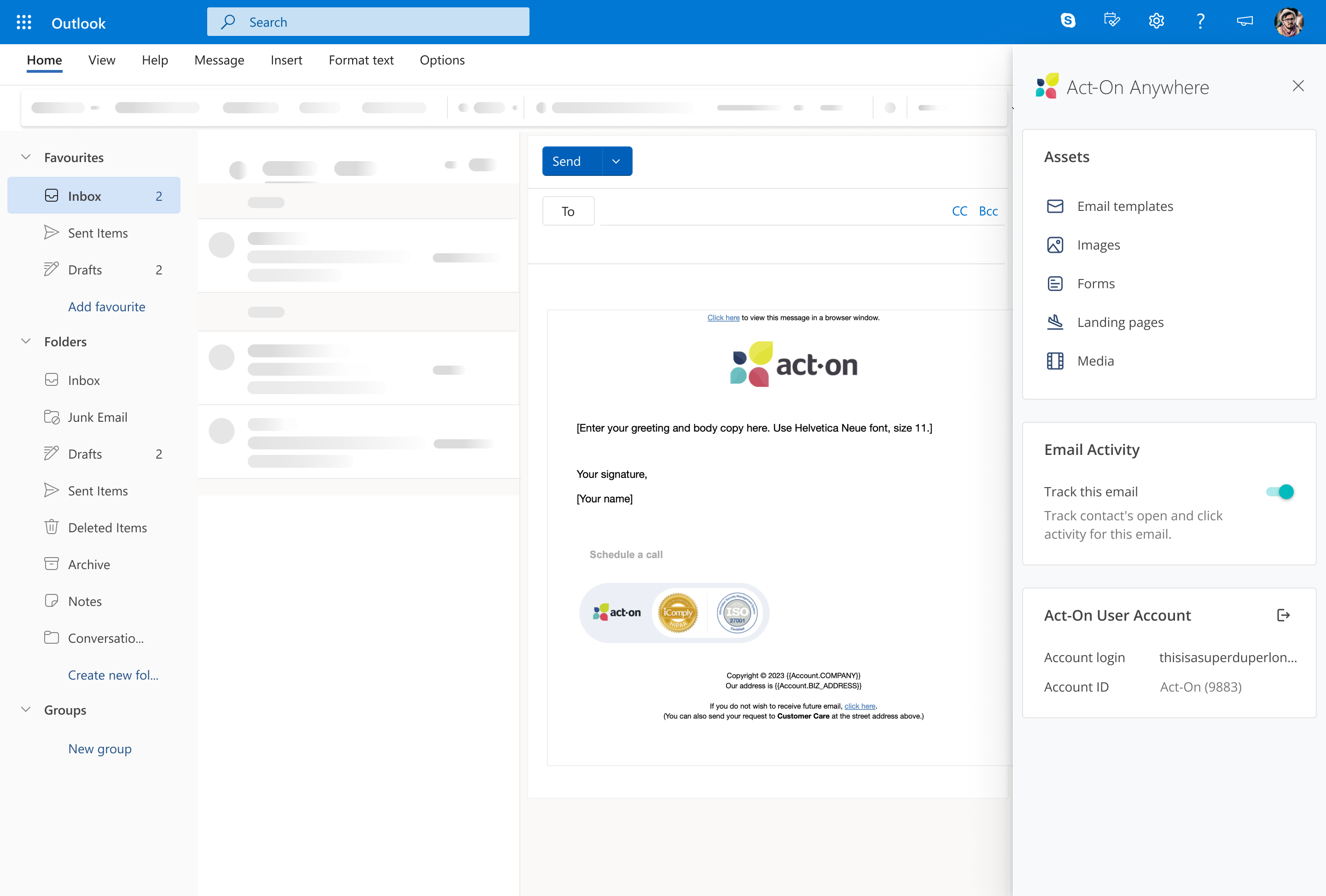 When
September 6, 2023.


Customer Impact
Customers who use Outlook as their mail client can take advantage of this new feature enhancement.
Customers using another mail client such as Gmail may continue using the Act-On Anywhere Chrome extension.


To get started, visit the Act-On Anywhere for Outlook (2023 version) Installation Guide.
For more information, visit the User Guide and FAQs.