What's Changing
Act-On has implemented a powerful new analytics tool to help marketers analyze their marketing campaigns.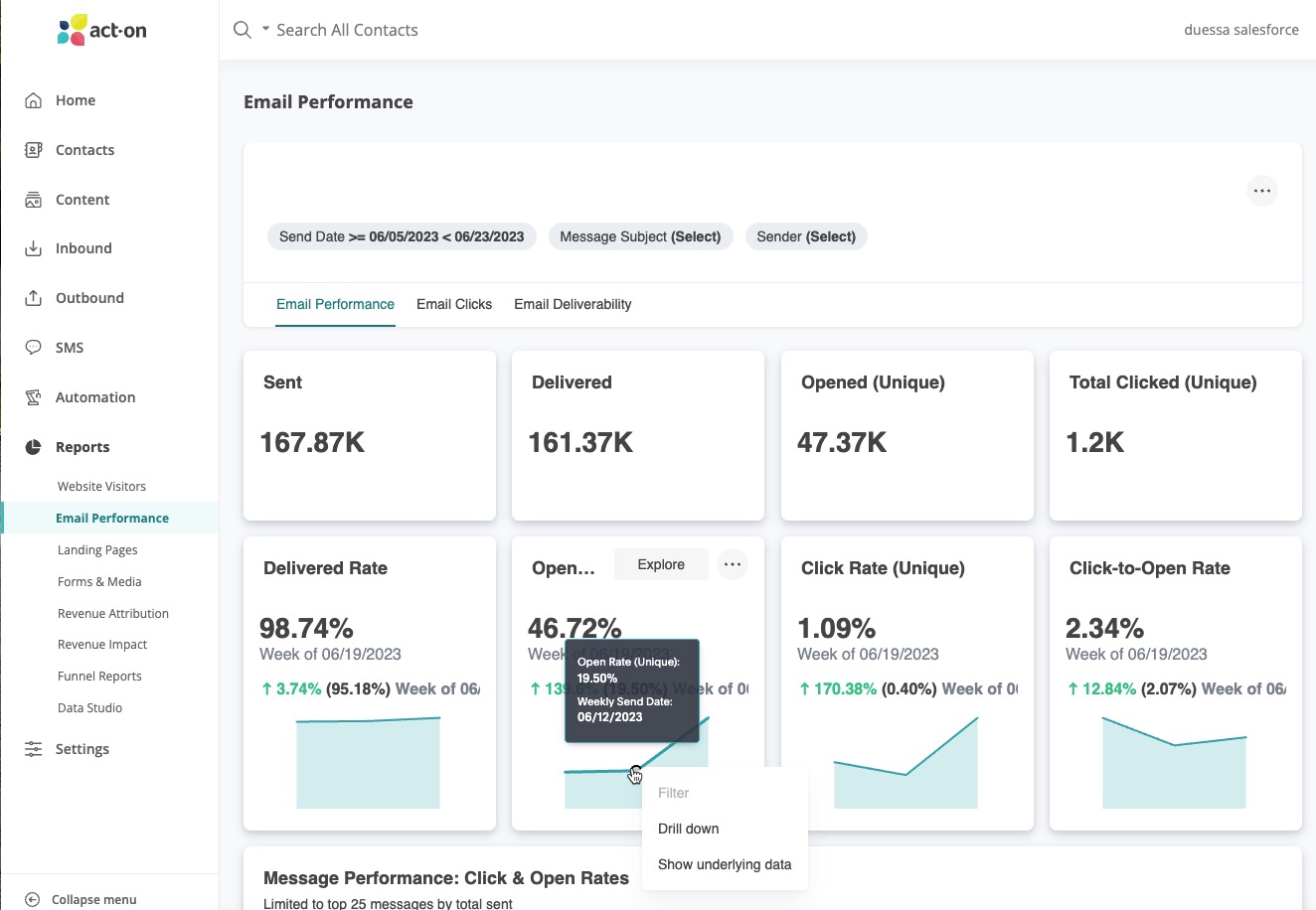 Standard Analytics - Now Activated For Everyone
Standard Analytics features include interactive Liveboards for Email, Forms, Landing Pages, and Media download performance. You'll find these under Reports as a replacement for the previous versions of these reports.
With these interactive liveboards, you can compare two emails side-by-side, filter for submissions on the date, drill into anomalies in your opt-out data, and "explore" different customizations of the charts and graphs.  Download data or an image to share.


Dynamic Business Analytics - Explore Your Data
With Act-On's optional Dynamic Business Analytics option, you can customize Liveboards and save visualizations. Use our super simple data search feature to enable any marketer to become a marketing analyst and get answers to their most important marketing questions. Modify the standard E-mail, Forms, Landing Pages, and Media Download liveboards or create your own collection to suit your business!


Premium AI Analytics
With the Premium AI Analytics option, take advantage of AI-powered analysis to give you great insights into your data.  Ask a question and let Act-On's AI assistant create charts and graphs automatically.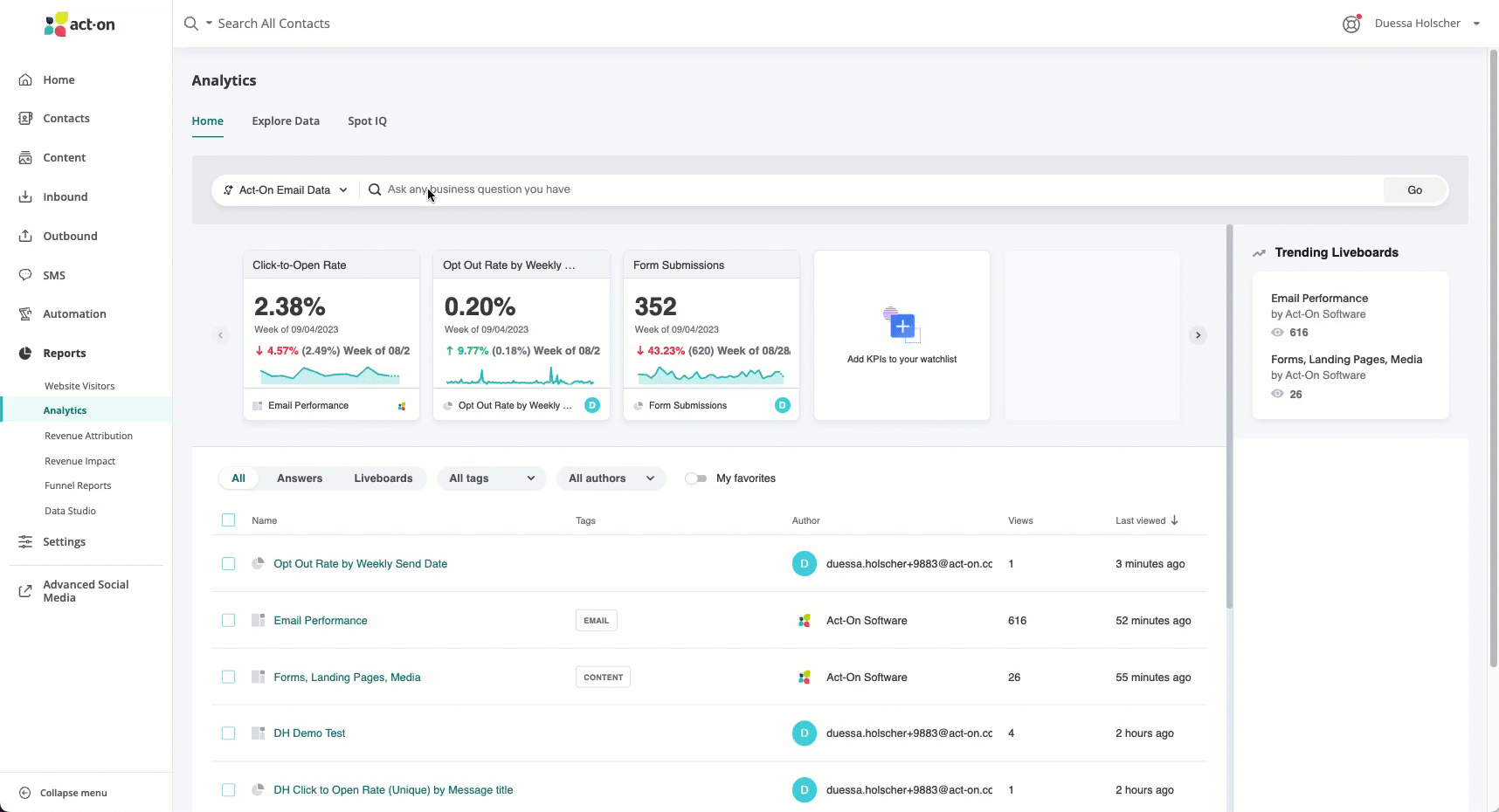 When
These analytics enhancements were released on October 4, 2023.


Customer Impact
Most customers should now see the new Analytics reports in the Reports area. If you are interested in a free trial of the Dynamic Business and Premium AI features, sign up here. To learn more about subscription packages, please talk to your account manager.
Customers who participated in the beta will continue with the free trial through October.
To learn more about the analytics features, please review this section in Act-On Connect!