You can track the success of your Landing Pages with a report that shows page views, clicks, and more.
To access the report, navigate to Content > Landing Pages. From the dropdown menu for a specific landing page, click Activity Report.
At the top of the page, you'll find general engagement metrics. You can also click on any of the numbers to drill down for more information.

Next, you'll see charts for traffic going into and out from your page: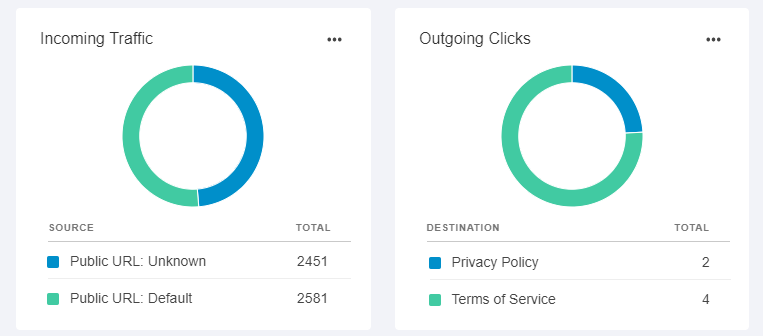 If you've generated unique links to the same page from the Get Public URLs menu, these various sources will appear in the chart. This is a great way to track the success of different campaigns!
Last, you'll find a chart of activity over time. Click and drag your cursor over the report to zoom in on that section.